Kangaroo leather is light, strong, and makes great soccer cleats. To maintain optimal ball control and to move your feet easily, lighter cleats are the best option for you.
Your cleats should be strong enough to not let you down on the pitch, and Kangaroo cleats are well known for their durability.
Kangaroo leather is much lighter and has ten times the tensile strength of other leathers. It has a more uniform orientation than the collagen bundles that run parallel to the skin surface. Kangaroo leather doesn't have sweat glands. These characteristics distinguish Kangaroo leather and make it ideal for cleats.
The properties that are described here are given below
Resistance
Zero interference
Durability
Tailor-made feel
Strength and lightness
Resistance
When you kick your ball, the energy is distributed around the area of impact that avoids micro-fracture of the fiber that can develop a crack in the leather in the long term.
Zero interference
Leather cleats give you less material between the ball and you, which helps you control the ball.
Durability
Kangaroo leather cleats last longer than the other synthetic ones. Kangaroo leather cleats save your money because you need to invest your money again and again after buying Kangaroo leather soccer cleats.
Tailor-made feel
Kangaroo leather has an interweaving group of small ropes that experience a subtle expansion throughout that contours around the foot. The cleats feel like custom shoes after a few uses.
Strength and lightness
Kangaroo leather doesn't require any shaving to decrease the thickness of leather. Kangaroo leather is naturally thin, light, durable, and three times stronger than other types of leather.
Method to care for your Kangaroo leather soccer cleats
Like every type of leather needs care and maintenance, Kangaroo leather also needs the care to maintain its strength and softness. If you take care of your Kangaroo Leather soccer cleats, they will last a long time.
Here we discuss the following methods of care:
Cleaning
Storage
Cleaning
Kangaroo leather should be cleaned more often. After using the cleats, clean all the mud from the studs and put them in a soccer bag.
Clean the cleats with this method
Use a washcloth to remove dirt and mud with warm water.
Avoid the use of soaps because itchy can dry your leather and cause cracks.
Rub the leather with a leather dressing using a damp new washcloth.
After that, use the third cloth to wipe the leather. Use mink oil to soften the leather and let it dry overnight.
Storage
Leather kangaroo cleats need a specific storage place.
Stuff your leather cleats with the wadded-up newspaper that helps absorb moisture that is left in the leather after the process of cleaning. Always store your cleats away from heat and in a well-ventilated area.
When your cleats dry, polish your leather cleats to keep them protected before the next game.
Store your leather cleats in a container that has airflow.
Do not keep your cleats in an airtight container because kangaroo leather cleats are highly absorbent.
If any moisture is left, it can cause mold.
If you have a box, poke holes in it that help it reach the air.
List of Some Best Soccer Cleats
Best Soccer Cleats are designed for maximum comfort, support, and durability. They feature innovative technologies to provide an unbeatable combination of lightweight and performance on the soccer field.
Here are the top-notch quality Soccer cleats you can try.
The Adidas Predator 20.3 firm ground cleats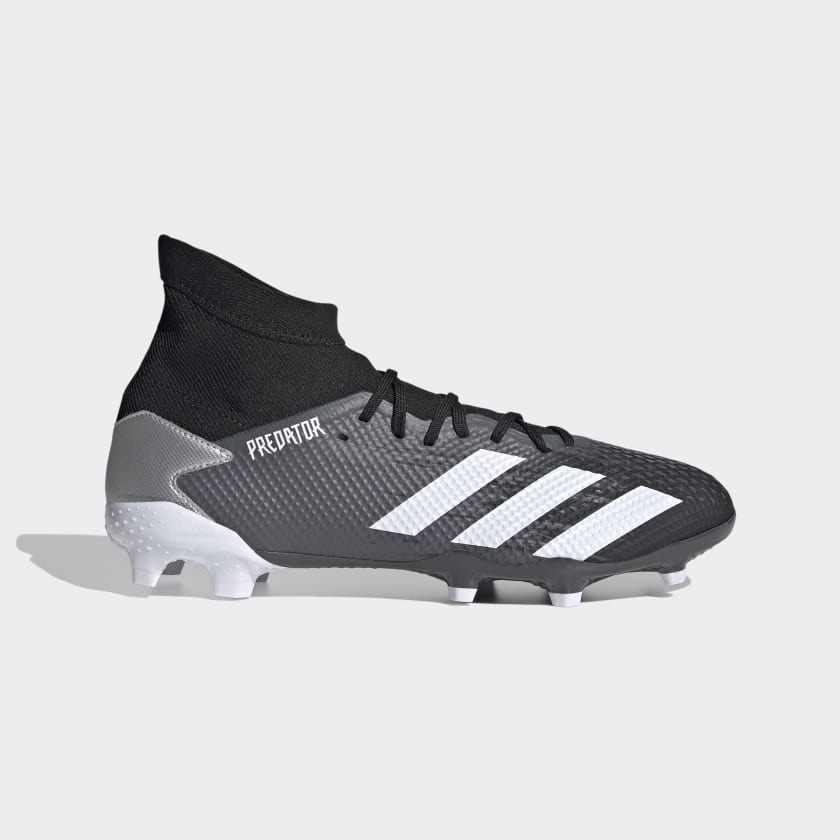 The Adidas Predator 20.3 firm ground cleats are designed to give players maximum grip and control on any firm ground surface. The cleats feature a lightweight synthetic upper with a textured surface for improved ball touch. The classic fold-over tongue construction provides a snug fit and the traditional lacing system offers a secure fit. The cleats are designed with a padded ankle collar for extra comfort and a molded rubber outsole for superior grip on firm ground. The Predator 20.3 cleats are perfect for any football player looking for reliable traction and control on hard ground surfaces.
Puma One 5.1 FG/AG Soccer Cleats
The Puma One 5.1 FG/AG soccer cleats are designed specifically for the modern game. These cleats feature a lightweight, synthetic upper with a supportive fit for a snug, secure grip on the ball. The cleats also feature a unique mixed soleplate design with both conical and bladed studs for superior traction on both natural and artificial surfaces. The cleats are engineered for maximum speed, power and agility, providing players with the perfect combination of performance and style.
Nike Mercurial Superfly 7 Elite FG Soccer Cleats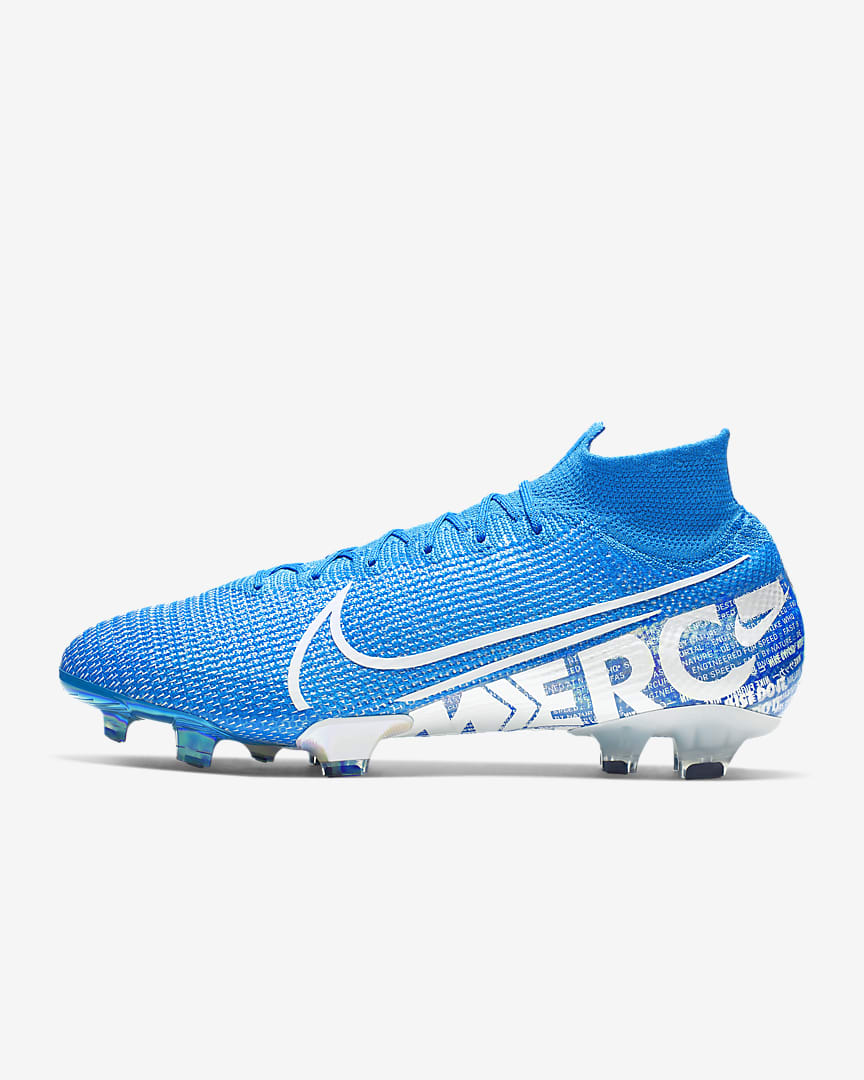 The Nike Mercurial Superfly 7 Elite FG Soccer Cleats are designed with a lightweight upper and dynamic fit collar that wraps your ankle for a secure fit. The Flyknit construction provides a comfortable fit and the internal midfoot cable provides a stable and snug fit. The textured upper helps control the ball and the All Conditions Control (ACC) technology helps you get the best touch in wet and dry conditions. The combination of the Nike Aerotrak zone and the innovative chevron studs provide superior traction on firm ground surfaces. The contoured soleplate is designed for an optimal blend of lightweight and support for explosive speed.
Under Armour Spotlight MC LE FG Soccer Cleats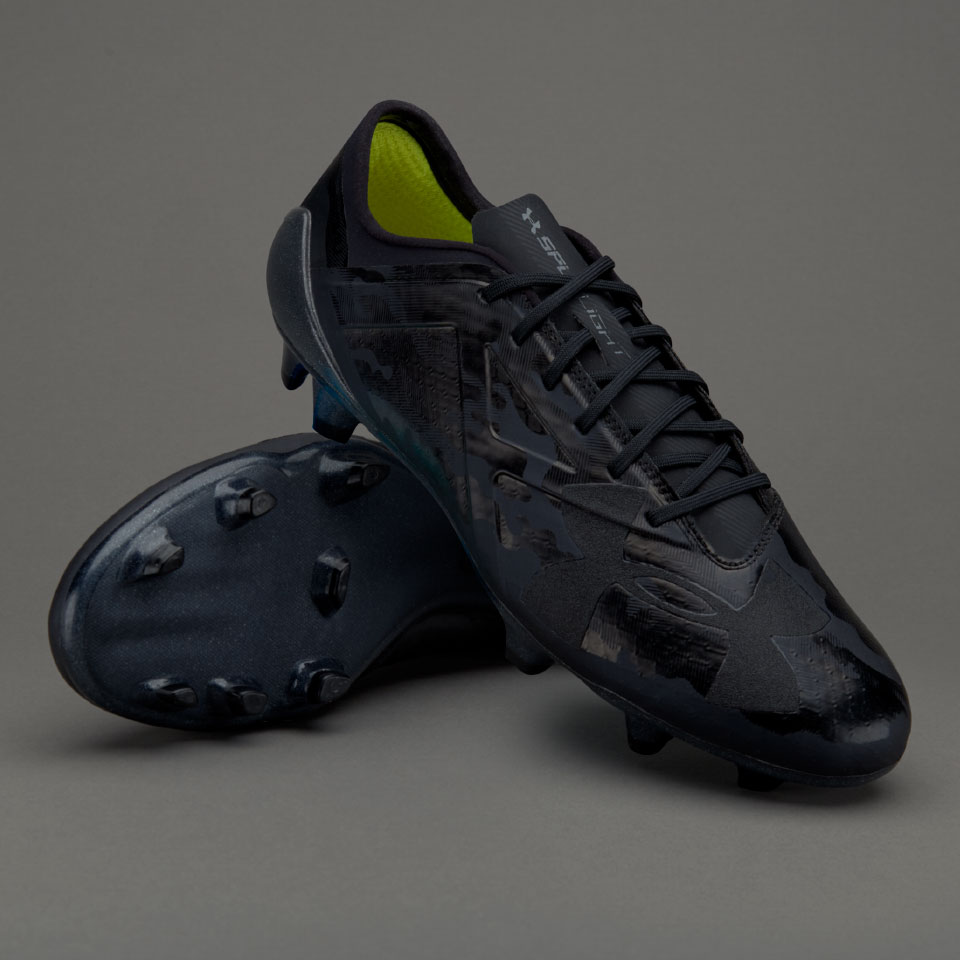 These Under Armour Spotlight MC LE FG Soccer Cleats are perfect for the soccer player who needs a reliable, high-performance cleat. The cleat features a synthetic upper for lightweight durability and a full-length EVA midsole for added cushioning and support. The cleats also have an external heel counter for superior stability and an outsole designed for superior traction on firm ground surfaces. The cleats come in a men's size 9.5 and feature a black, white and green color scheme.
Mizuno Morelia Neo II MD Leather Soccer Cleats
The Mizuno Morelia Neo II MD Leather Soccer Cleats are a great choice for those looking for a reliable and comfortable boot for soccer. These cleats feature a lightweight and durable full-grain leather upper for great ball touch and control, as well as a comfortable fit. The stud pattern is designed to give you maximum traction and stability on natural grass surfaces, while the padded tongue offers great comfort. These cleats are also made with a water-resistant finish to help keep your feet dry during play. Whether you're a beginner or an experienced player, these cleats are sure to help you take your game to the next level.
Let's Summarize
Kangaroo leather soccer cleats are renowned for their lightweight, durability, and breathability. The kangaroo leather offers a comfortable and snug fit, and its lightweight nature helps to maximize agility and speed on the field. In addition, kangaroo leather is naturally water-resistant, making them an excellent choice for wetter playing surfaces. To maintain the cleats, it is important to use a leather conditioner and waterproofing spray to ensure the leather stays supple. Additionally, the cleats should be kept out of direct sunlight when not in use to help them last longer.